Accessories
Rubber Nato strap "Mojave"
delivery time - 2 - 3 days
product description
Accessories - Model Rubber Nato strap "Mojave"
Product.Nr.

402152

delivery time

2 - 3 days
This Nato-style pull-through strap gives an extra sporty look to every wrist watch! The strap consists of natural rubber which is free from allergens and is also remarkably soft, durable and water-resistant. This means that the strap goes particularly well with our Himalaya, Amazonas, Atlantik and Mojave sports watches. Special feature: to make the material more pleasantly scented, the rubber has been treated with a vanilla aroma during manufacture.
Orange one-piece rubber watch strap with a grooved structure, buckle made from stainless steel with an engraved "Laco" logo. The strap is 20 mm wide, 260 mm long (without the buckle) and about 1.6 mm thick.
Note: please consider the watch strap's thickness. It shouldn't be thicker than the distance between the spring bar and the watch casing. Otherwise, it might be difficult to attach the strap on the watch.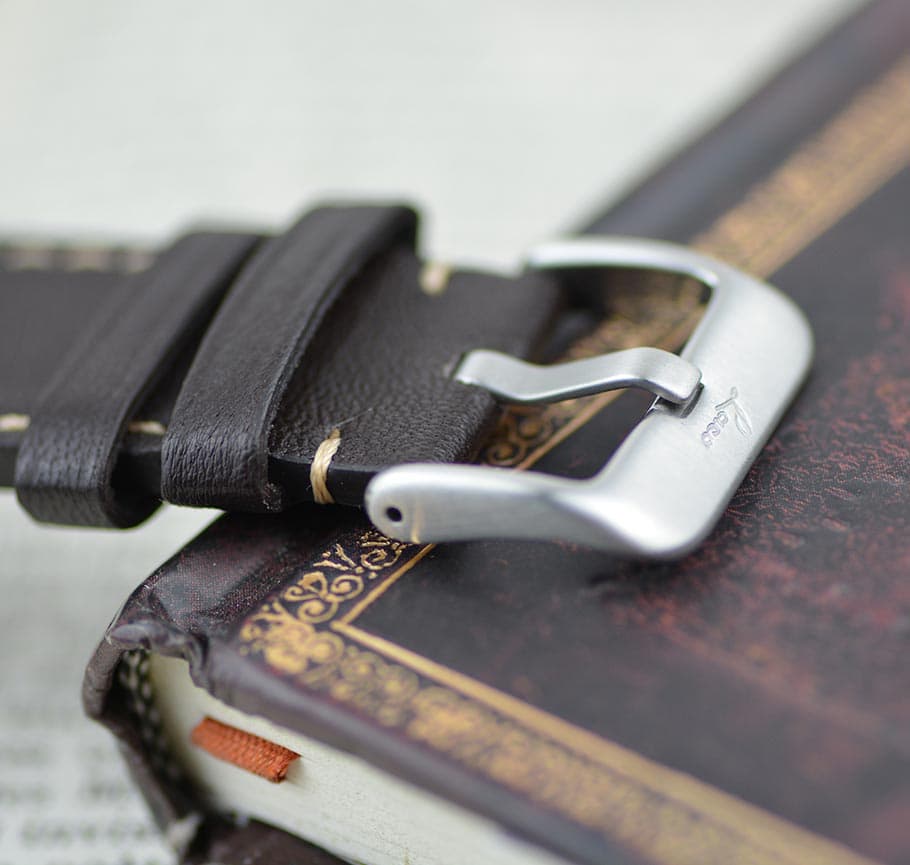 When quality comes into play: Laco watch straps and accessories.
On the one hand the watchband of course has a very simple function: it keeps the watch on your wrist. On the other hand, the watchstrap contributes significantly to the overall appearance of the watch. Depending on factors such as material processing or closure, a high-quality watchstrap by Laco amplifies the character of the corresponding watch - from the typical Aviator watch to the charismatic chronographs, all the way up to the purist Laco Classic. Other accessories similarly highlight the style of the wearer, like a belt in the trendy distressed look, or a handmade Leather necklace with stainless steel pendant.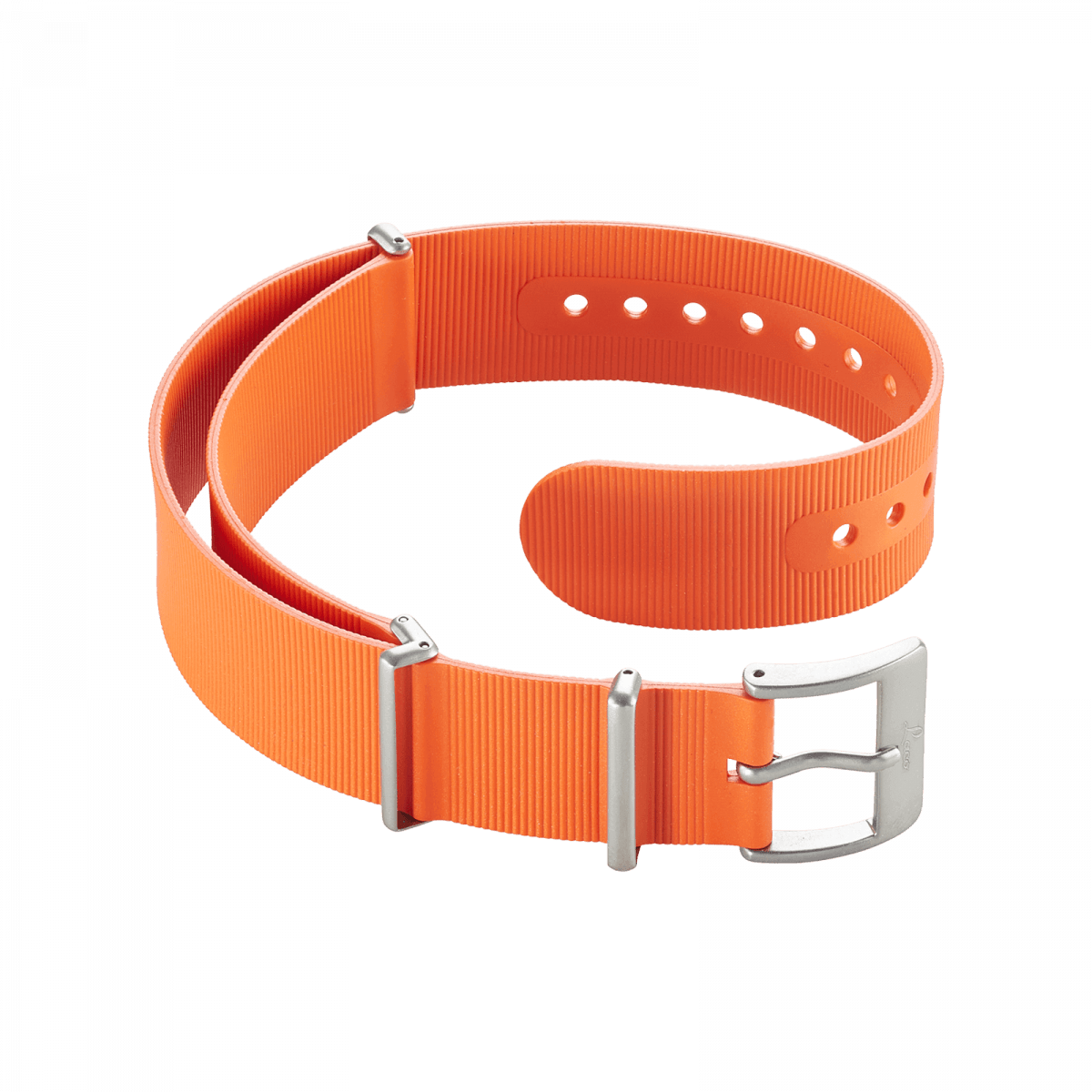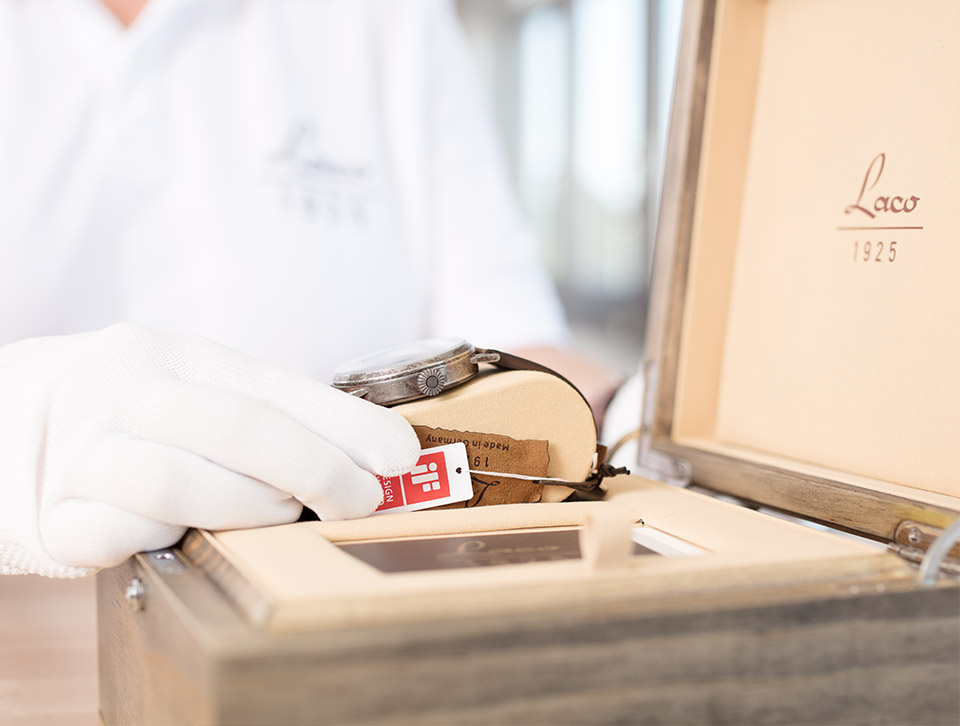 The only one who requires more from our service than our customers, is us.
A Laco is a statement. A statement for the original. Because every Laco watch sets the standards in its category and stands for high precision, high-quality manufacturing, and passion. A claim that can also be made when it comes to the quality of our service.
Learn more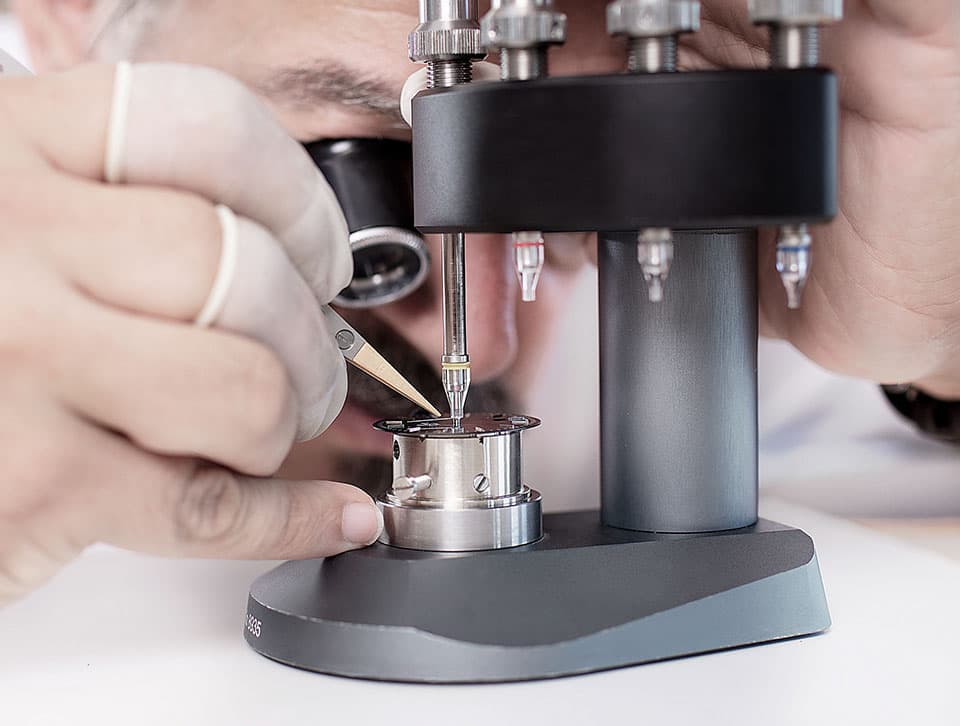 Quality over quantity: Laco watch manufacture.
A Laco is more than a watch. It is an expression of character. Because, no matter whether you wear a robust aviator watch, a precise chronograph or a timelessly elegant classic on your wrist: each Laco has a unique character, which is distinguished by the love of detail and passion, with which our watchmakers built it: with complex and sophisticated craftsmanship.
Learn more