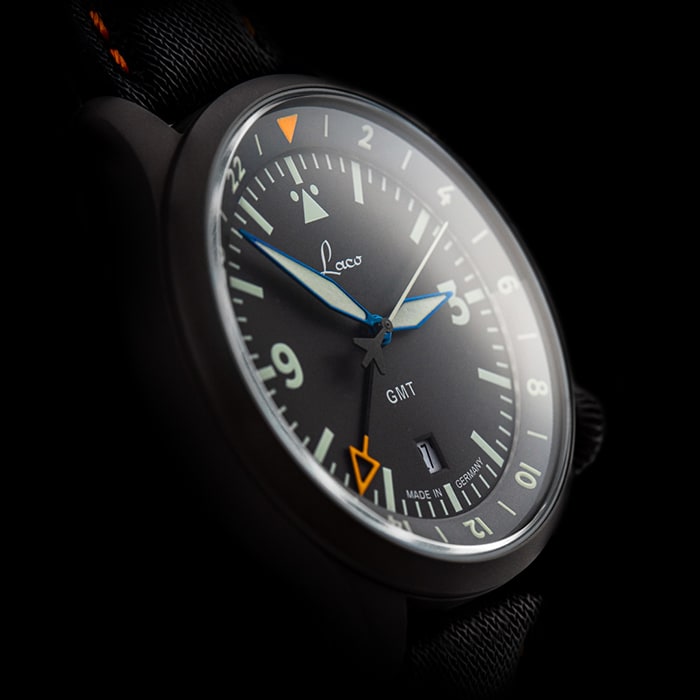 GMT Presale.
The COUNTDOWN IS TICKING AWAY!
exclusive online start mid-august
TWo models, two time zones - one glance.
At last - we´re working hard on the last details and can hardly wait until we can show you the finalised versions of our new GMT models. "Frankfurt Grau" and "Frankfurt Schwarz" usher in the next generation of Laco pilot watches.
We estimate that both models can be supplied as from November/December 2019. Due to strong demand apparent since their presentation at Baselworld, we are launching an exclusive pre-sale from mid-August. At this time, a guaranteed delivery schedule will be determined for a limited initial production run.
We are offering the option of activating messaging for the pre-sale start for those wishing to be amongst the first buyers, and who want to purchase their GMT by the end of 2019.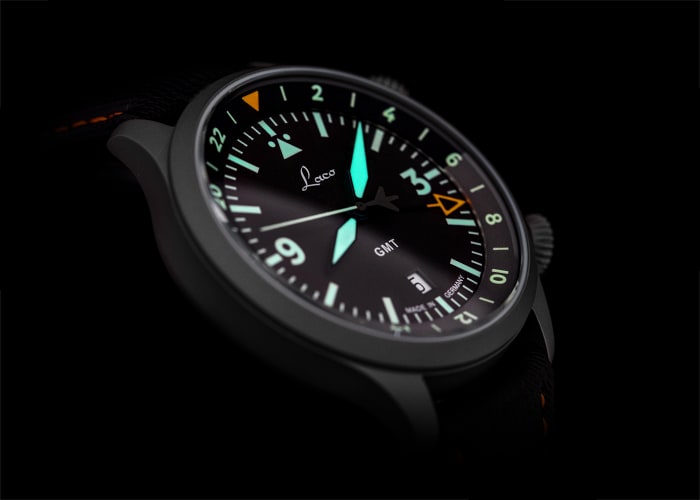 models Frankfurt
"Schwarz" & "Grau"
Our GMT models stand for reliability, strength and precision. A dark, titanium blasted surface, 43 mm diameter and pressure resistance up to 20 bar - even the distinctive stainless steel housing is reminiscent of our original pilot watches.
Numerals, indices and the thermally blued hands are coated with a luminous substance, guaranteeing perfect legibility day and night.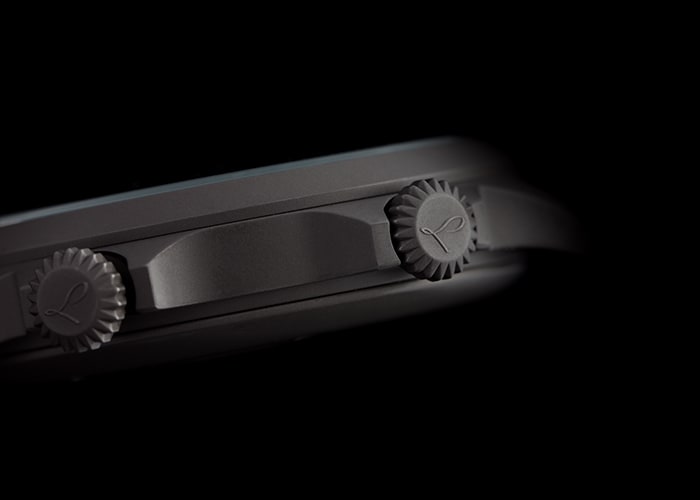 two times at a glance
The second time zone can be displayed by the 24-hour hand and the inner rotating bezel. This rotating bezel is ball bearing mounted and can be adjusted quickly, precisely and safely with the second crown.
The movement Laco 93 is based on the tried and trusted Kaliber ETA 2893-2, and is a mechanical movement with an automatic winding.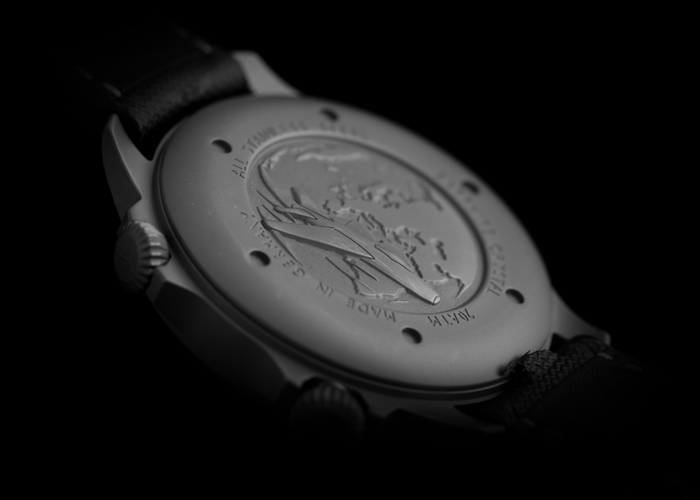 watches with character
The passion with which our watchmakers devote themselves to their craft is displayed in elaborate details, making our GMT models extra-special.
Splashes of colour, the stylised aircraft on the second hand and the delicate aircraft relief on the steel base give our watches their unique character.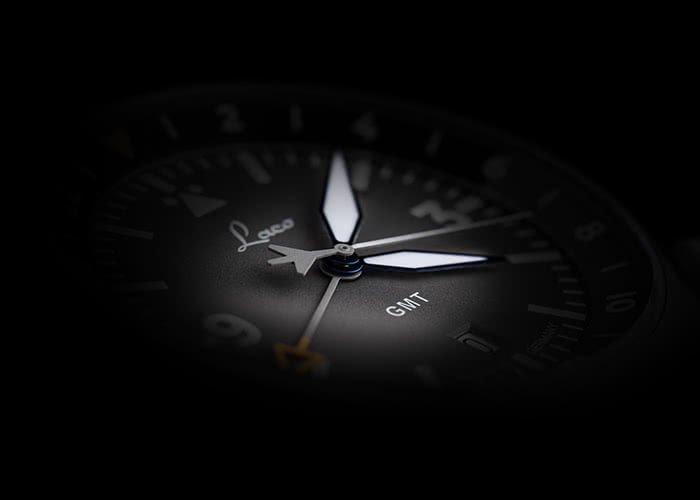 cosmopolitans in the world of timepieces
GMT watches trace their origins to the infancy of commercial flight. During the post-war era, they began a new chapter in the history of pilot watches, remaining "cosmopolitans in the world of timepieces" to the present day.
GMT stands for Greenwich Mean Time, referring to the mean solar time in Greenwich, London.
perfection in every single detail
Our watchmaking staff are working full steam, as there´s still a lot to be done until the pre-sale starts. A sporty nylon band or perhaps something more elegant? Black, grey or orange? Would you prefer a pure white or delicate pale green superluminova coating? Should the aircraft relief shine on the base, or would you like an alternative design? So many questions to consider!
Each issue is examined painstakingly, handled with loving attention to detail and discussed at length - we do all we can to meet high quality standards for every watch. Enter your data for our newsletter to get all the latest news and keep updated at all times.
the final touch - time to perfect the new models