unique bronze
The Beauty of Aging
Pilot watches made of bronze – the eternal fascination of patina
Hardly any material inspires watch lovers as much as bronze. Their fascination is driven by the multi-layered patina of those time-pieces, which forms on a bronze case during the first weeks and months and protects the material from corrosion. This patina gives each timepiece a touch of individuality and unique beauty.
Bronze is one of the oldest materials of mankind – and one surrounded by myths: when people began to cast tools, weapons, jewelry and statues from bronze, the first advanced civilization emerged. There is no more sustainable material. It not only resists salt water and fresh water, it is also anti-magnetic, low-wear and weighs only slightly more than stainless steel. However, the most beautiful property of bronze is and remains its patina.
BRONZE THROUGH THE AGES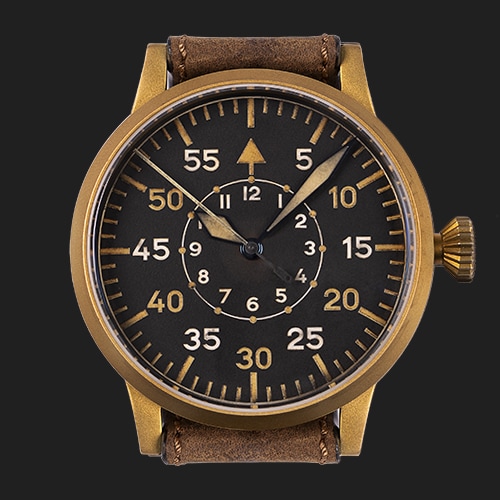 new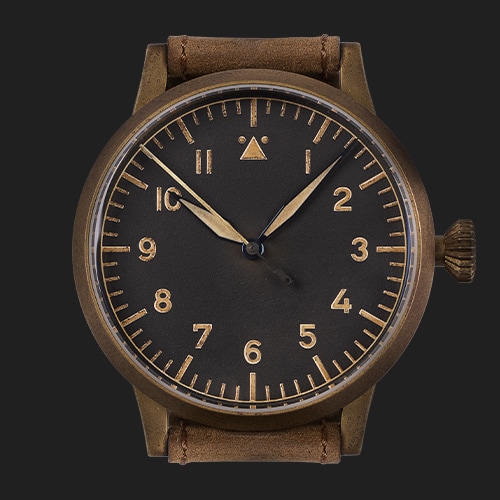 1 – 3 months*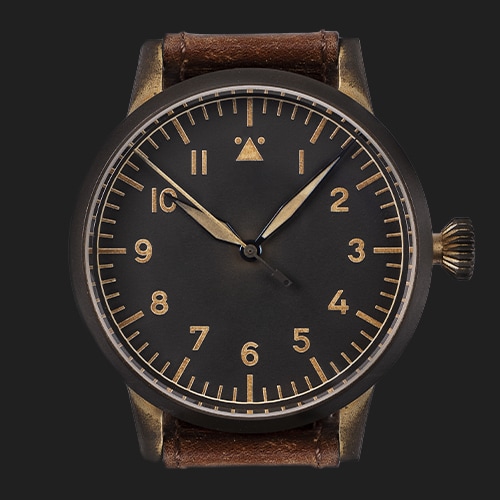 1 – 2 years*
* Depending on the degree of use and environment, the development of patina and appearance may vary.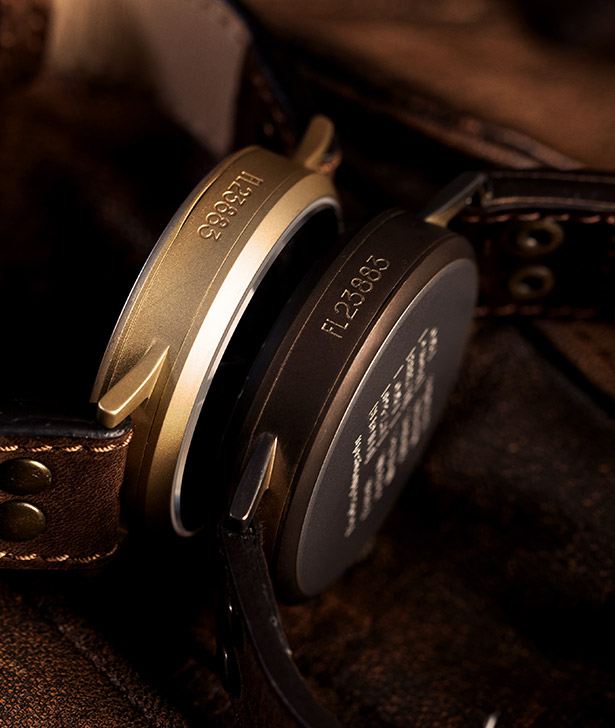 Bronze & Patina
Patina gives bronze watches a distinctive, individual touch, which develops on every case at different speeds. Some owners experience the change of the surface after just a few weeks, some only after months. After a while no bronze watch is the same like the other, and each wearer after a short time possesses a unique product.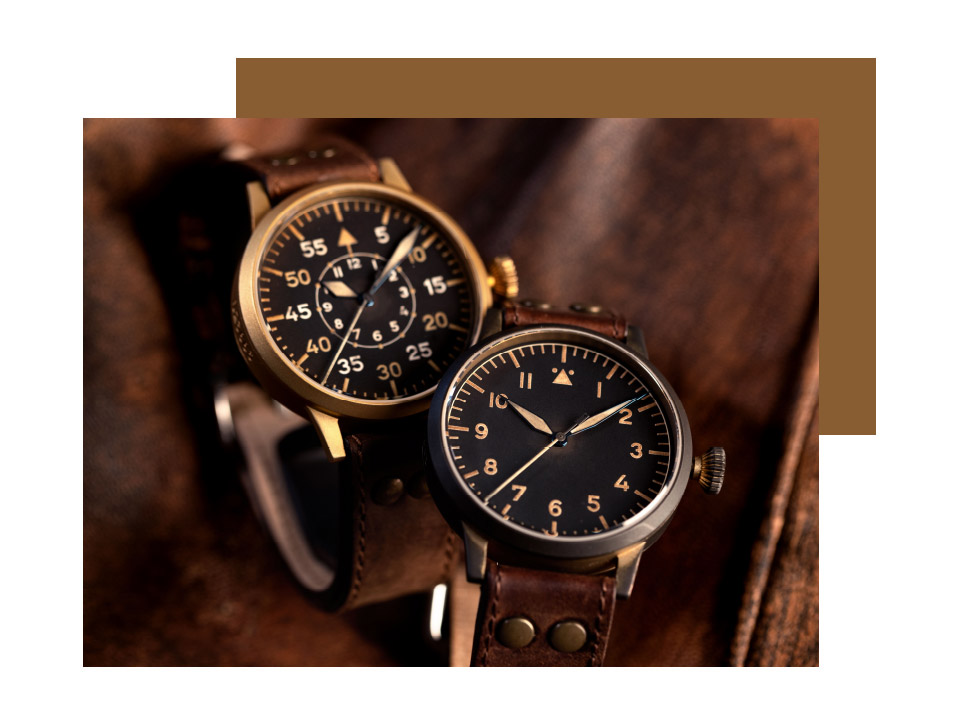 With love for the original
Laco's bronze watch comes in the classic A and B dial types. It is available with the hand-wound Laco 210 movement, based on the Sellita SW 210 movement, or with the automatic Laco 200 movement, based on the Sellita SW 200.
The vintage look is emphasized by true-to-original leather straps in heritage style with high wearing comfort.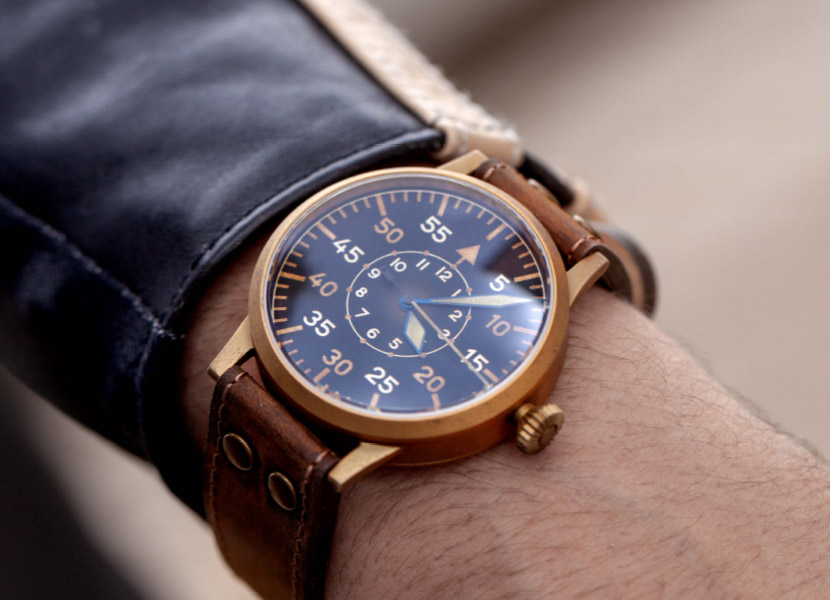 Hand finished
With the bronze models, which dials, hands and leather straps are individually aged, Laco continues its tradition in a noble way. With its eye-catching case diameter of 45 millimeters, this pilot watch is reminiscent of the models of yesteryear that pilots wore over their flight jackets. The case is sandblasted. The engraved case back is made of stainless steel.