Robust all-rounders
Laco stainless steel bracelets
suitable at any time: a Laco with stainless steel bracelet
There are watches that go with any outfit - elegant and festive, business or casual, office, leisure or sports. A Laco with a versatile stainless steel bracelet does not only look good, but also offers excellent wearing comfort, is reliable, robust and water resistant.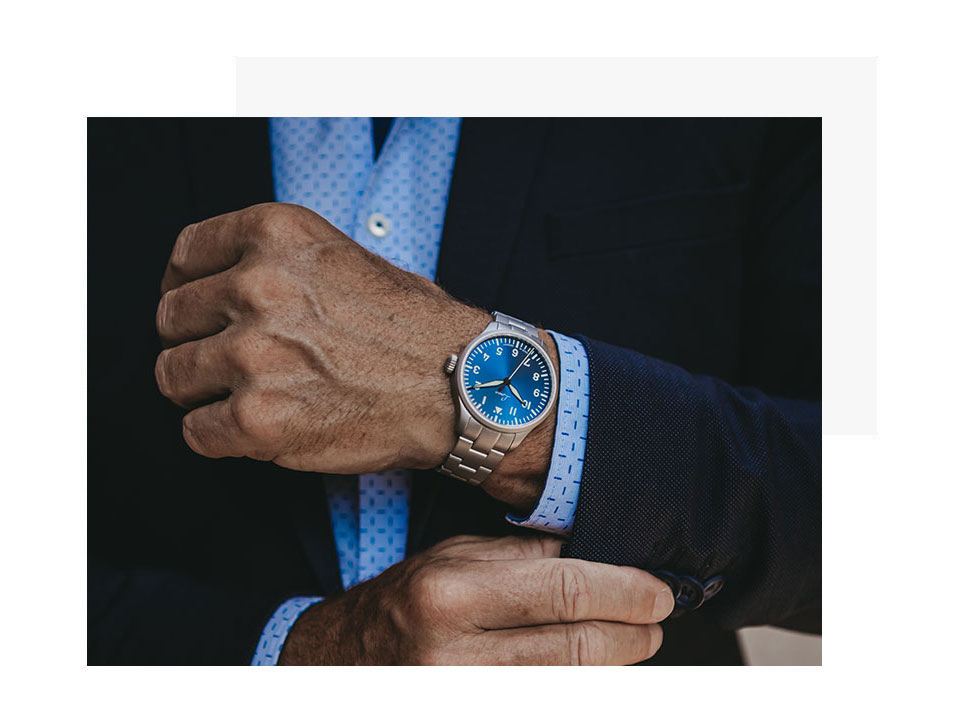 Fashionable and festive
With a Laco on your wrist, you'll be just as convincing at an official ceremony as at your meeting with business partners. The Blaue Stunde with stainless steel bracelet - timelessly elegant, always confident.
active and athletic
For active watch lovers who like it reliable, sporty-robust and adaptable: you can rely on a Laco sports watch with a resistant stainless steel bracelet, even when push comes to shove.
give your laco a new look with a stainless steel bracelet
Do you already own a Laco and would like your watch to have a new look with a stainless steel bracelet? Then take a look at our strap collection. We are sure that you'll find a sturdy, easy-care stainless steel bracelet for your Laco, too.